After 16 days of a hard collegial work, we have a first playable room! :D
(Still WIP ofc)

(http://i68.servimg.com/u/f68/18/72/89/38/start10.png)


Ah damn, I thought I was first,


But I'll not let that diminish my thirst,




For monsters that will fill all our nightmares with dread,




PLEASE CLICK THE DOWNLOAD BELOW OR YOU'RE DEAD!!!



*************************************************************************************************


MONSTER WANTS IN

(http://i28.photobucket.com/albums/c201/Mandle/TeaserWithEye01_zpse4i3kjn3.png)

~~~~~~~~~~~~~~~~~~~~~~~~~~~~~~~~~~~
~~MONSTER WANTS IN (MAGS VERSION)~~
~~~~~~~~~~~~~~~~~~~~~~~~~~~~~~~~~~~

This is the version of the game I created for the November,2015 MAGS contest.

I plan to expand the gameplay of this game, polish it further, and eventually release a complete version.

This version represents only the bare-bones gameplay which is basically just "Whack-A-Mole" at the moment.

A monster is breaking through the door from the other side. The idea is to hold the door by bracing the sections it is attacking.

Just click on the dark spots that appear on the door as fast as you can. There is no way to survive the encounter with the monster. Your goal is to outlast its onslaught for as long as possible. Your final score is how long you survived plus how many times you blocked the monster.

In the full release all this will change: You will be able to fight back against the monster and possibly even win, or maybe just outlast it until dawn when it will slink away back into the crawlspaces.

Anyways...Good luck and...

Don't lose face!

~~~~~~~~~~~~~~~~~~~~~~~~~~~~~~~~~~
~~~Ross Kevin Moffat AKA Mandle~~~
~~~~~~~~~~~~~~~~~~~~~~~~~~~~~~~~~~




Game Features:



* A MONSTER!!!
* Atmosphere
* WHACK-A-MOLE!!!
* Animation
* Sound Effects
* VIOLENCE!!!
* Voice acting of an excellent quality!!!



Please don't forget to vote in the 2015 NOVEMBER MAGS CONTEST (http://www.adventuregamestudio.co.uk/forums/index.php?topic=52841.0) if you played this game and all the other worthy entries...





CLICK HERE TO DOWNLOAD

(http://www.adventuregamestudio.co.uk/site/games/game/1980/)



BEST EXPERIENCED IN A DARK ROOM WITH HEADPHONES AND FULL VOLUME


Headphones Disclaimer:

Here it is! After 15 sleepless nights and the sweatiness of palms..



He needs no introduction..It has teh grateness froms within insides!Teh Scourge of teh Underwurlds!WITH RHYMINGS HE COMES AMONG TEH MONSTERS!

OCEANSPIRIT DENNIS: The Terror of the Ice Princess

[/b]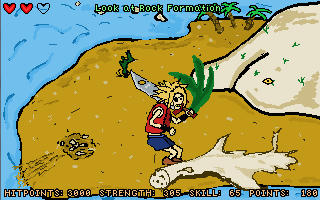 http://www.adventuregamestudio.co.uk/site/games/game/1981/


*Edit: F5 to save F6 to reload
FREAK CHIC
(http://www.dustbowl-adventure.com/Freak_Chic_1.0(fr-en).zip)
v1.0 (fr-en)
(http://i68.servimg.com/u/f68/18/72/89/38/freak_10.png)
More infos asap.
The frenchies are late!* 8-0
We are uploading
Link soon.
*Still 30/12/2015 in Philadelphia :D
I think I've pushed this loophole as far as I can.
Here it is! It's pretty rushed, you can tell it's rushed. I started late. Proud of what I did for the most part though
(http://i.imgur.com/1L7xND7.png?1)


Scylla and Charybdis: A Grecian Ship From Olympus U

(http://gamejolt.com/games/scylla-and-charybdis-a-grecian-ship-from-olympus-u/108188)
(http://i.imgur.com/8kqmgou.gif)
(http://i.imgur.com/2hOezJ6.png)
The Man That Only I Can See (http://www.adventuregamestudio.co.uk/forums/index.php?topic=52967.0)
I've updated the download link again, the save/restore bug is now fixed. If anyone's not cool with this i've kept the original upload on GoogleDrive, so I could revert back to that link if need be :)
Okay folks. It seems nobody minds and it's the right thing to do, so:



THE VOTING HAS BEEN RESET!

(http://mags-competition.info/index.php?page=voting)

If you've already voted, please vote again.
The deadline for votes hasn't changed: December 15th

Remember to:
Try all the games
Vote only once
Vote for your favourite