Chris Jones
From Adventure Game Studio | Wiki
Revision as of 21:22, 10 August 2006 by
*>Monkey 05 06
Jump to navigation
Jump to search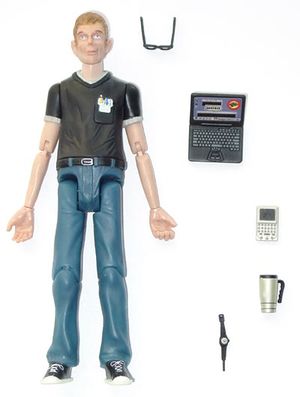 Christopher Quentin Jones is the creator of Adventure Game Studio. Thought of as a god by certain members of the AGS community, he has allegedly gained a somewhat cultlike following.
Chris Jones goes by many names. Most commonly referred to as CJ (Sea-Jay), he also goes by the alias Pumaman on the AGS forums, based on the main character of a cult low-budget superhero film from the '80s. In the past, he used to go under the name DOSUser, when he used to be an evangelist and a programmer of MS-DOS.
During his DOSUser years, he created many applications for MS-DOS, including the RoomMake for Adventure Creator and RoomEdit for earlier versions of Adventure Game Studio.
See also
External links