1
« on: 18 Jan 2018, 10:21 »
So I have someone running a version of Neofeud for Mac wrapped in Wineskin and they've been getting this error: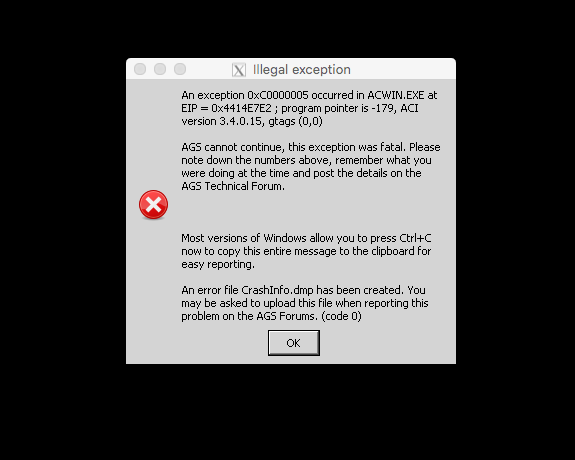 "I'm running on a 2011 MacBook Pro with High Sierra, with AMD 6750M graphics. The error pops up right when I attempt to start the game.
I tried changing video driver & resolution in the winsetup.exe program included. In Wineskin settings, too, tried forcing the use of XQuartz or Mac driver. Always get the same error. After the one I took a screenshot of, there's another window with more information:"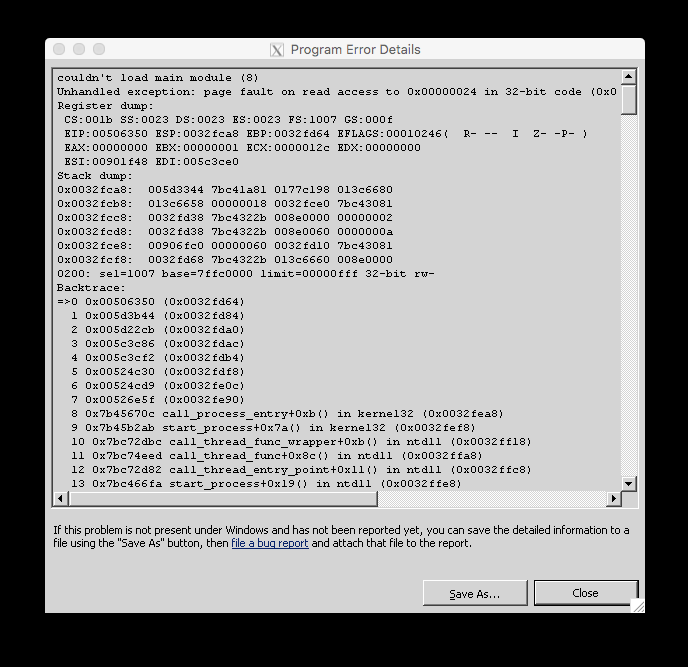 The game worked for a few other folks with Mac. Not exactly sure what is causing this error on this guy's comp. Any ideas?