6061
« on: 14 Feb 2007, 20:41 »
Bit of a dramatic change, but don't worry, the colour wont stay like that. I've been playing about with the shadow of the bannister (was a bloody nightmare), and i redid the lamp, and tried playing about with the table a bit but it doesn't look much better.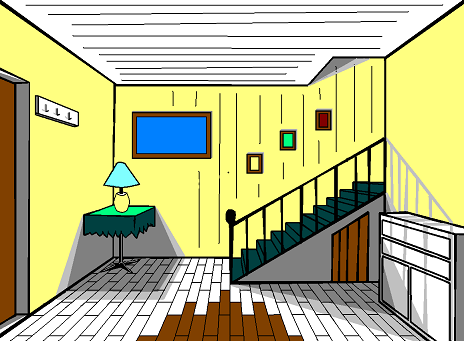 What does anyone make of it so far?
[Edit]
I've just had another look at it after a few hours and realised I don't like what I've done.
I think for the time being I'm gonna go minimalist until I get photoshop, and can have a proper play about.
theres only so much you can do in paint and without the use of layers, youre constantly repainting things that youve drawn through.