Zooty
Jump to navigation
Jump to search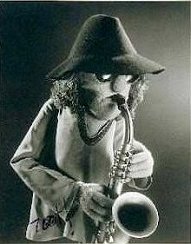 A young, handsome, and camp young gentleman from the North of england.
Fortunatly i've lost my northern accent, so I can fit in with better people.
I was born in 1988, which makes me 17 irght now, but you can work it out if the date is after 5/8/06.
I started using AGS about 3 years ago, and joined the forums 2 years ago.
Currently, im working with Team Hasselhoff to create the best darn game in existence 'The Amulet of Kings'
Team Hasselhoff Are:
Darth Mandarb
Zootyfruit
Ashen
Jarek
Farlander
Creed Malay

I'm Working on:
http://www.twin-design.com/aok/graphics/AGS_sig.gif
I forgot, hear my beautiful voice in Grundislavs interview here [1]
--Zooty 12:03, 29 November 2005 (CET)